Support LtCol Stuart Scheller(Ret)
An American Hero, Patriot, a Marine who is
Always Faithful where it matters most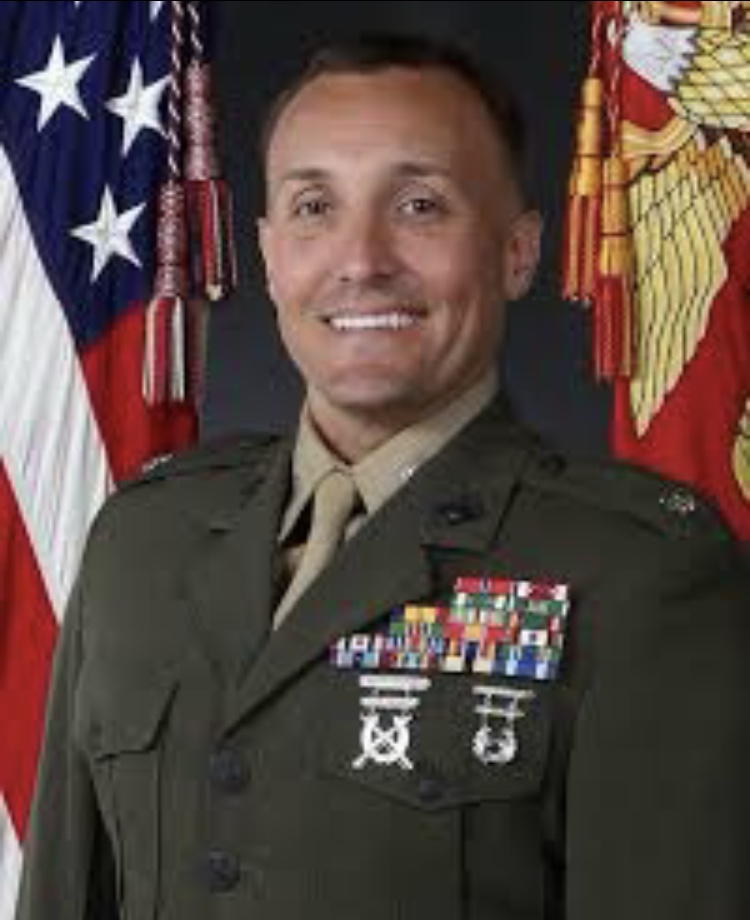 Please support him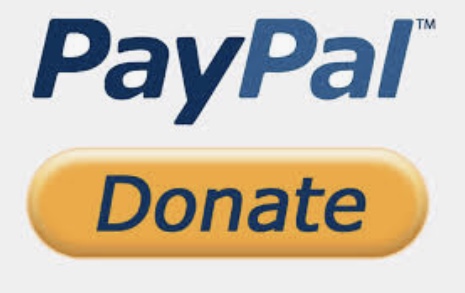 Supported by family, by friends, and thousands around the world!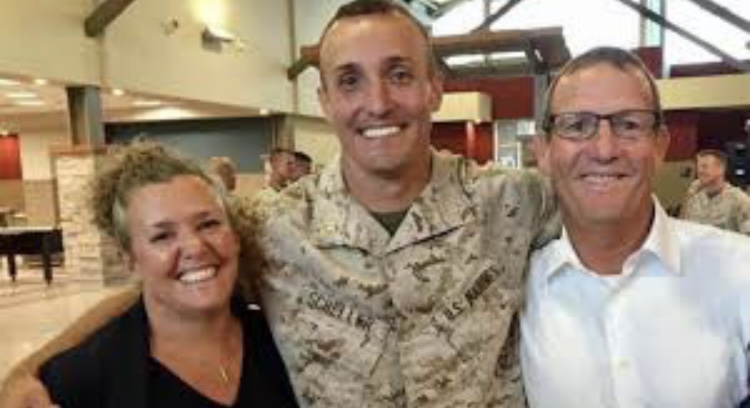 In a dedicated effort to protect American Troops and Citizens in Afghanistan
who were being killed and tortured,
Stuart called out the leadership and asked them to make an account
for their actions that left 13 US Troops killed,
and
thousands of Americans and Afghan's
who helped us in the fight against terrorism, left behind.
He was subjected to Retaliation and Retribution by those in leadership who don't care
about the lives our our Troops, and put them in danger, and have
not made account for what they have done.
Please support him by going to the link above. Again, 100% of what you donate,
goes directly to him.
This Page is done in courtesy for LtCol Stuart Scheller,
and I am honored to do so and with his concurrence.
See below links and images of the support for him and what happened to him
from the words of those who support him.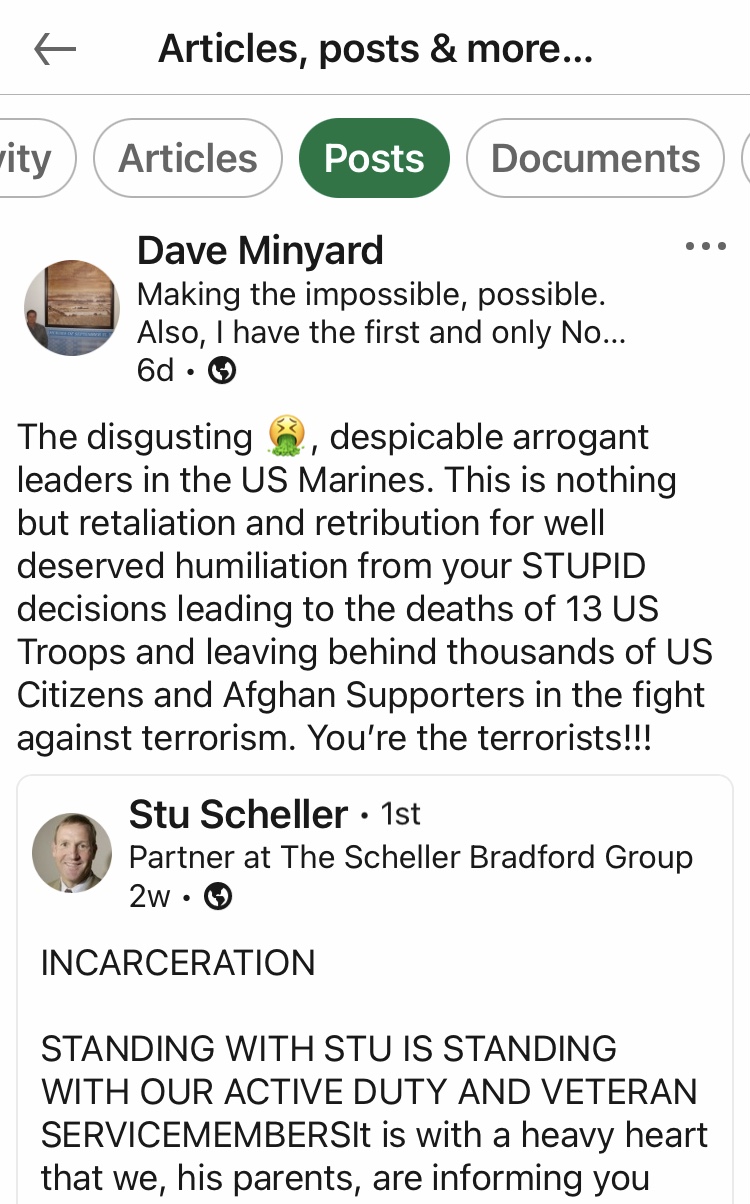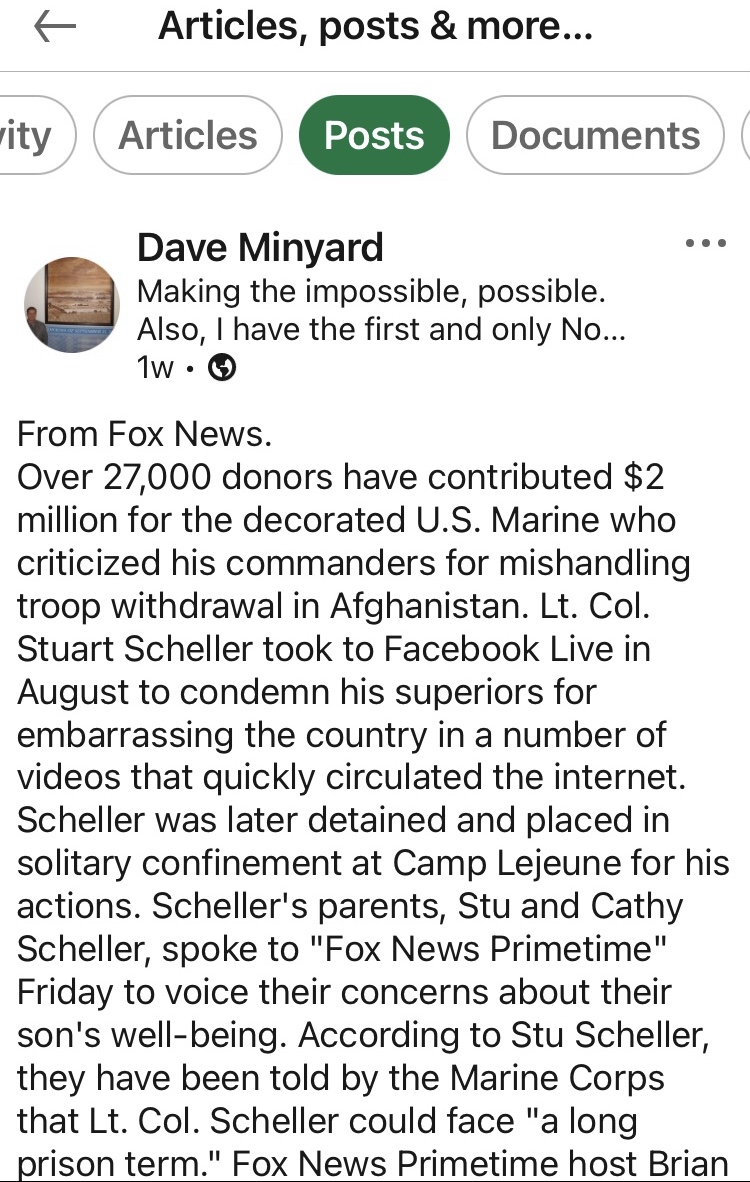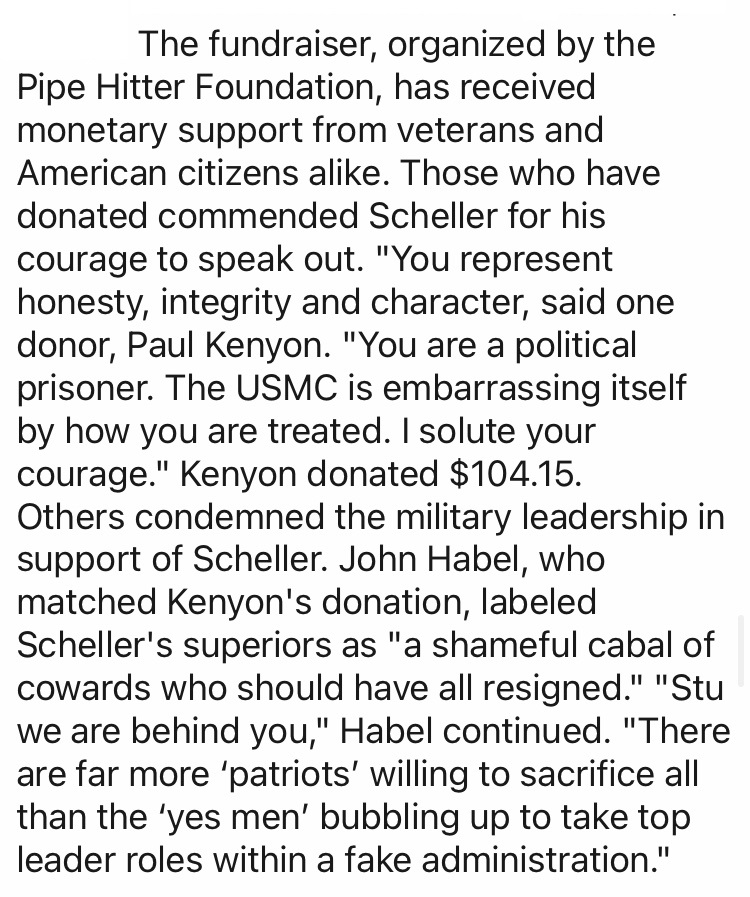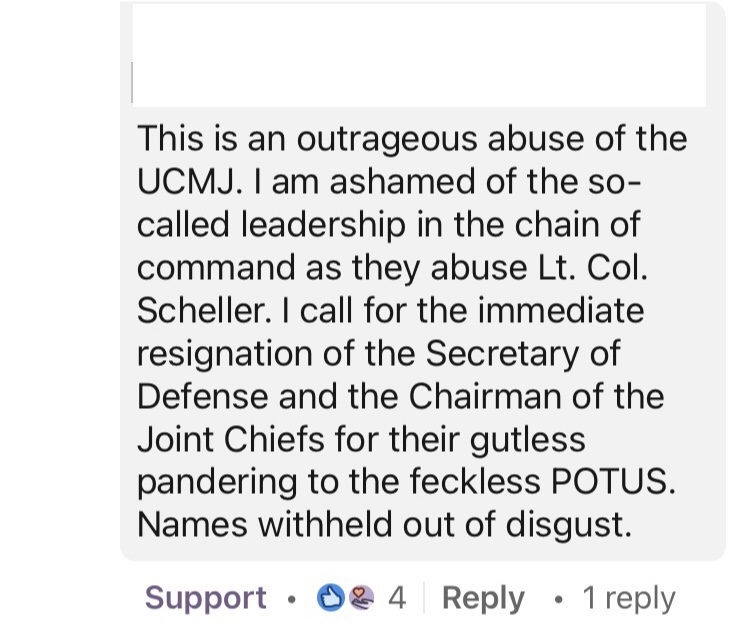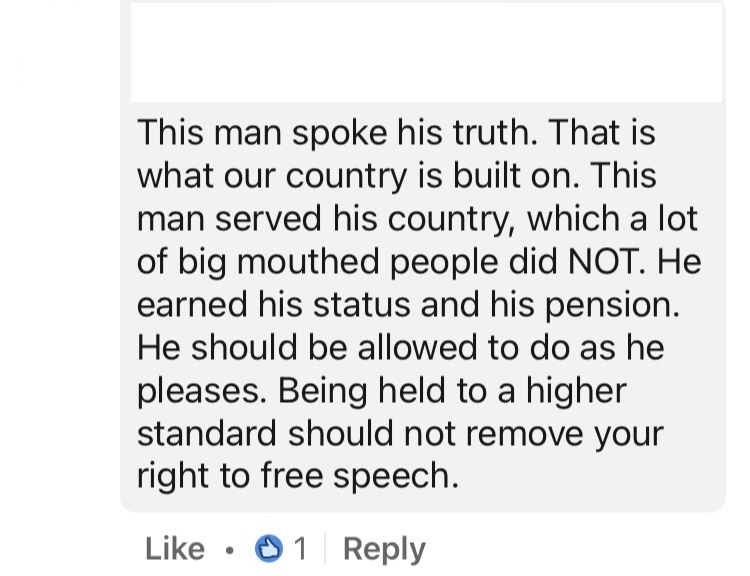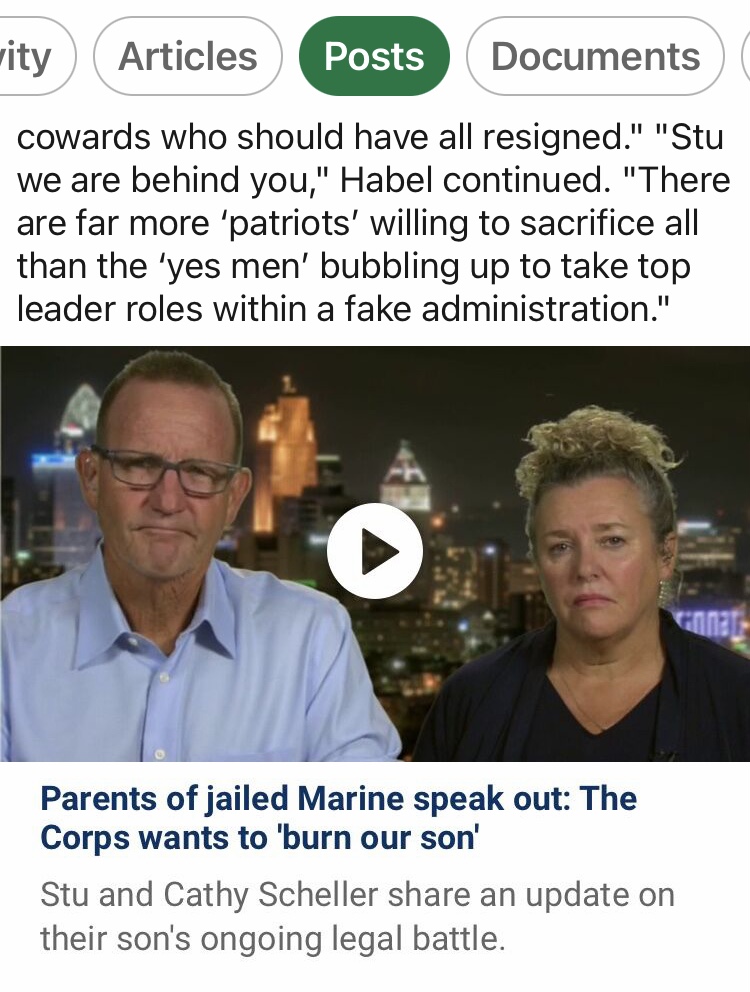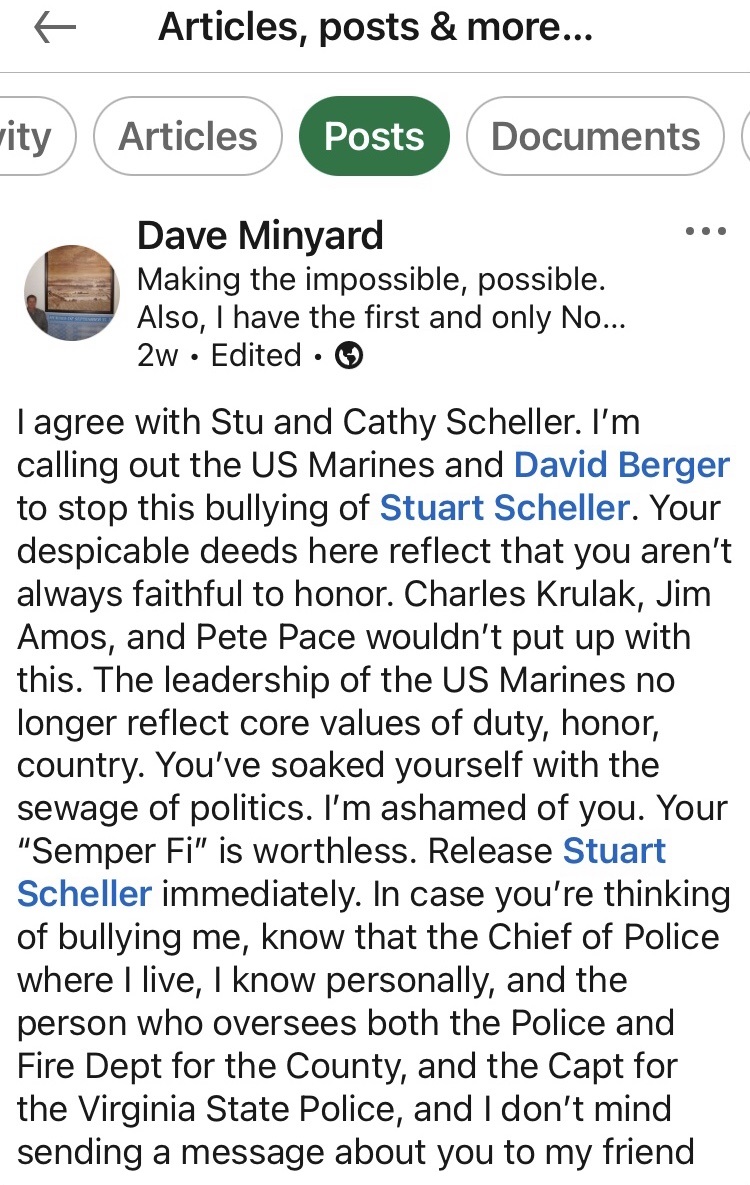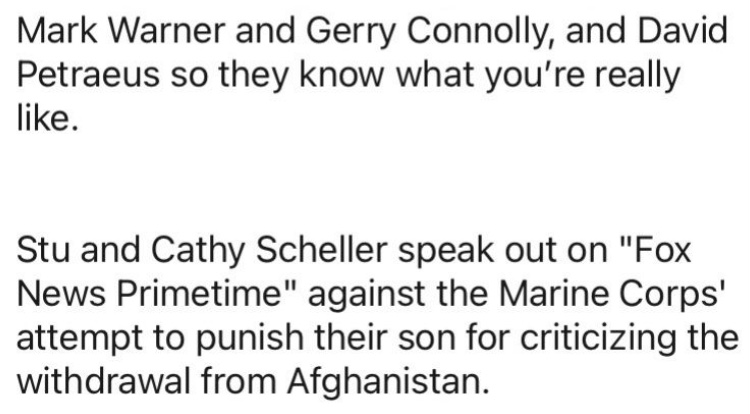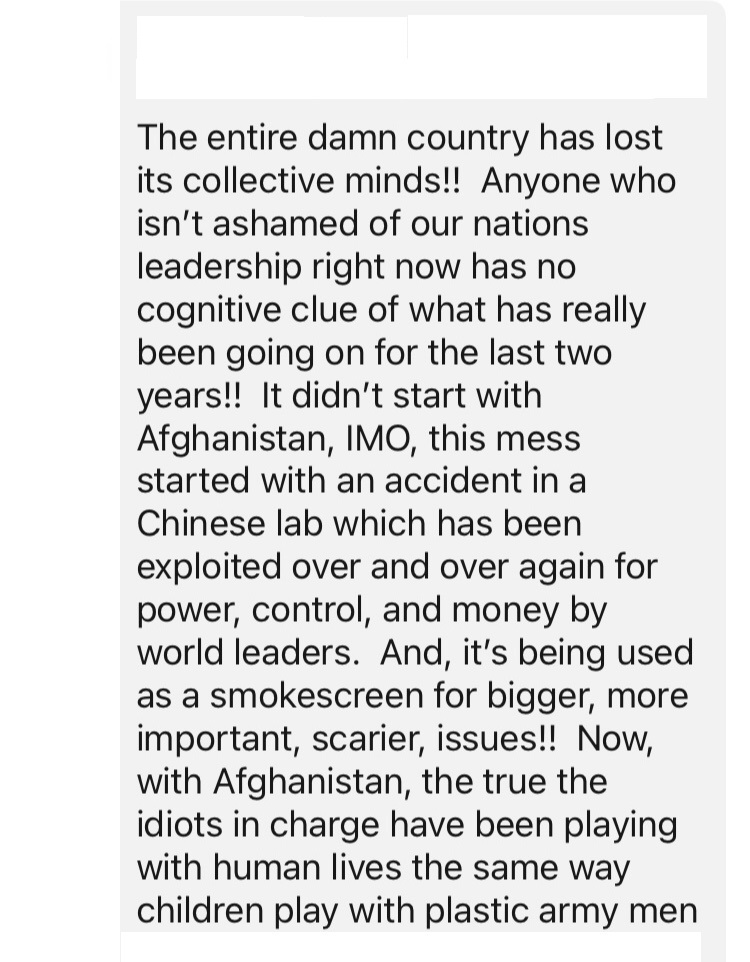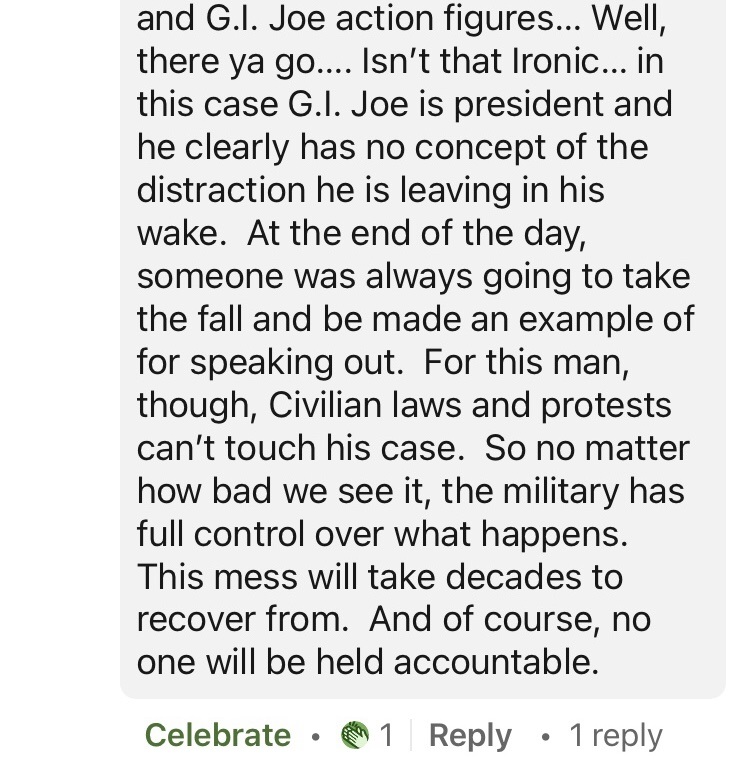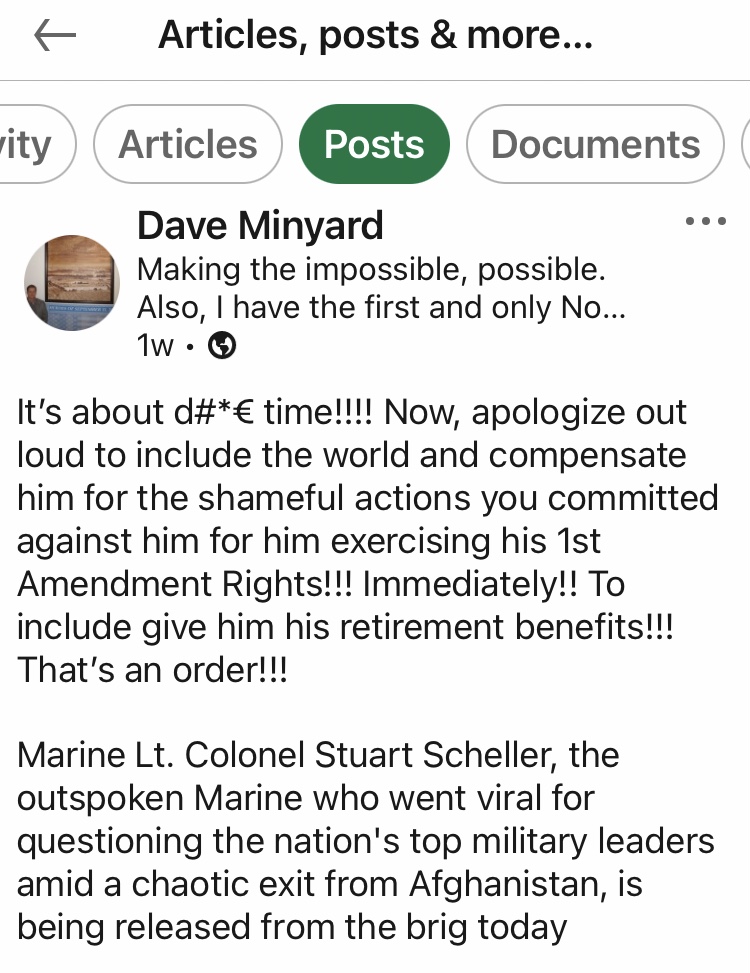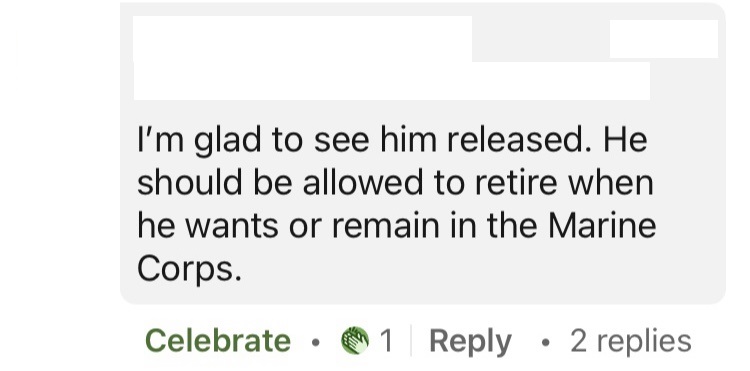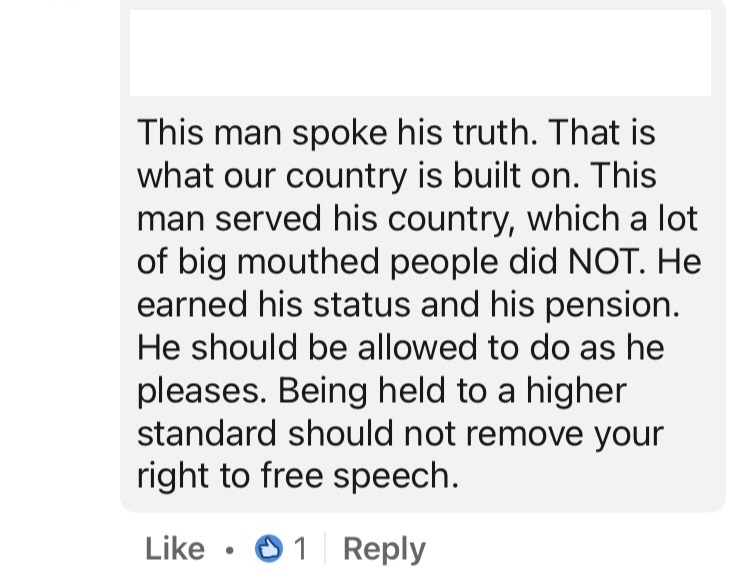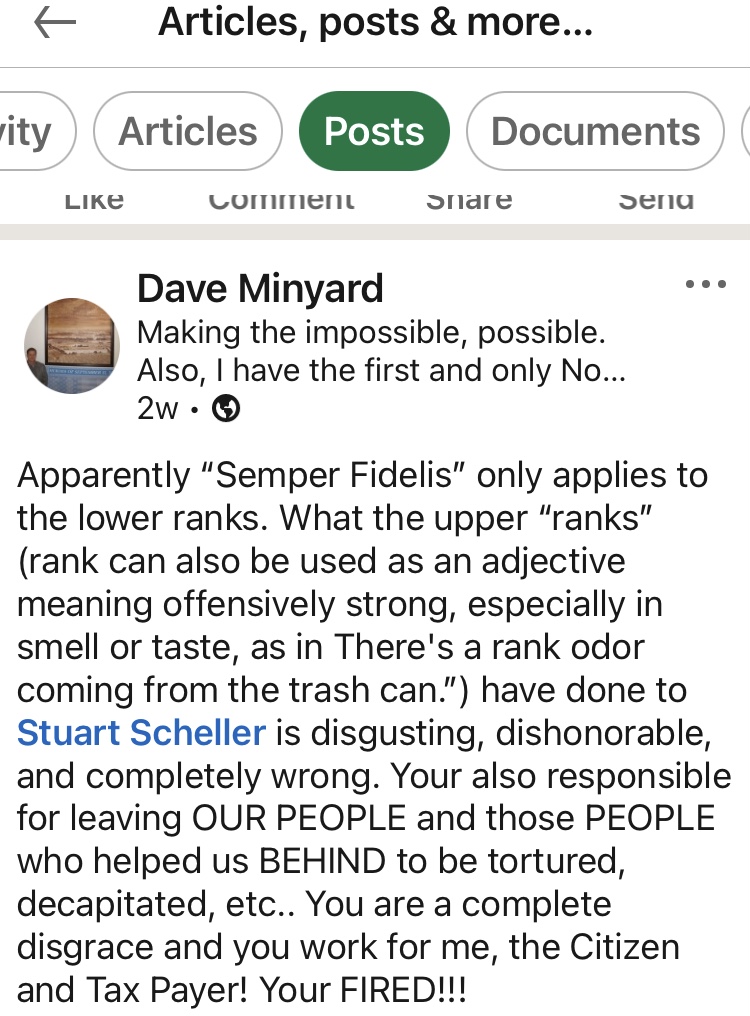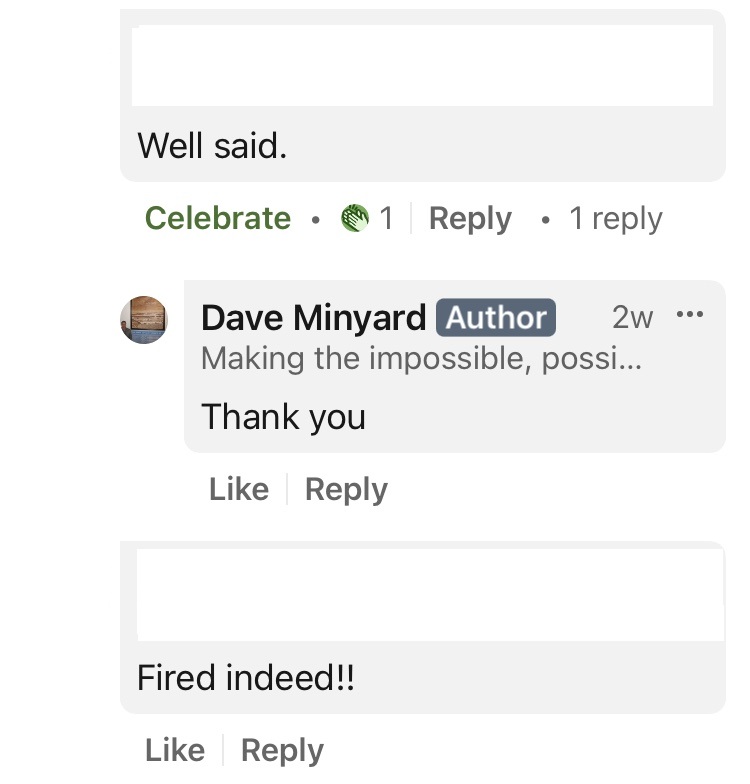 Dave Minyard
Click here or above to become part of the SOLUTION!!!
Pre-Order yours today by clicking here or above!