Operation Oak Marr
Oak Marr Golf Course (that includes great driving range and miniature golf)
has been providing golf equipment for those defending freedom through
Eagle's Watch Foundation
Below are images of several initiatives they have supported
We appreciate Fairfax County Parks & Recreation and
the Staff at Oak Marr Golf Course for their dedicated support!!!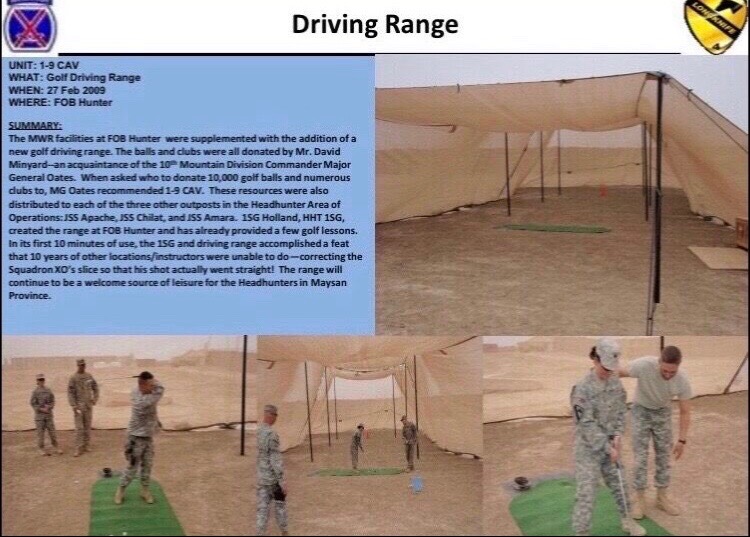 Golf Equipment ready to deploy from another Anomynous Supporter
2019 brings yet another generous donation of Oak Marr Staff!
All Active Duty, Veteran Military personnel Now Hear This!!!!
Special Prcing for you every Monday Now through October 2019!!!!!
Life, Liberty, and the Pursuit of a Hole in One!!!!!