Introducing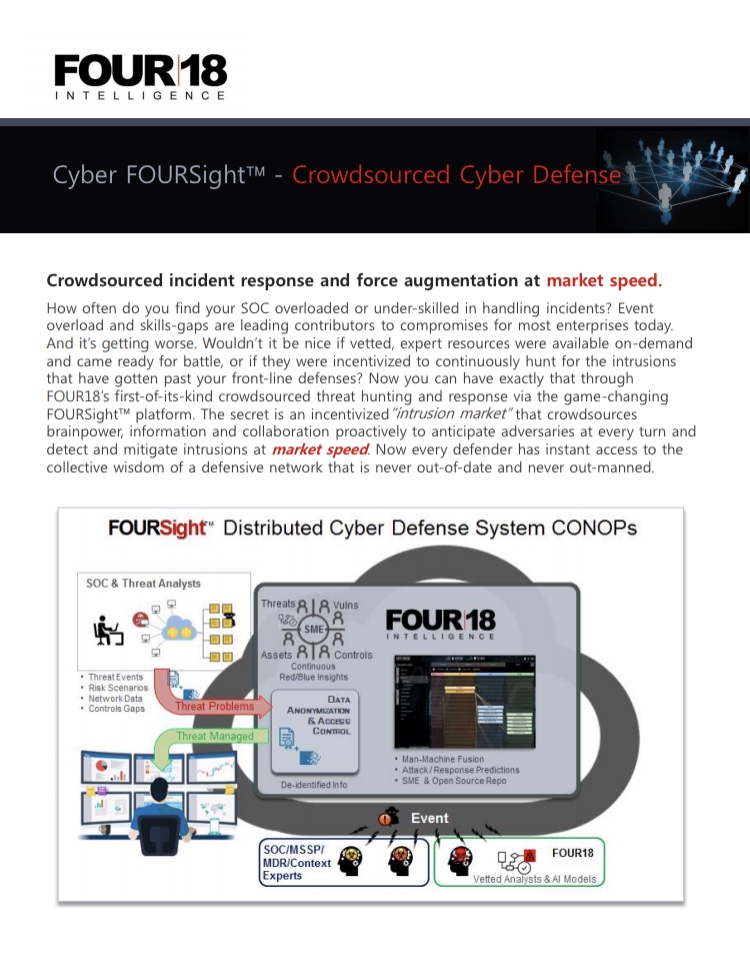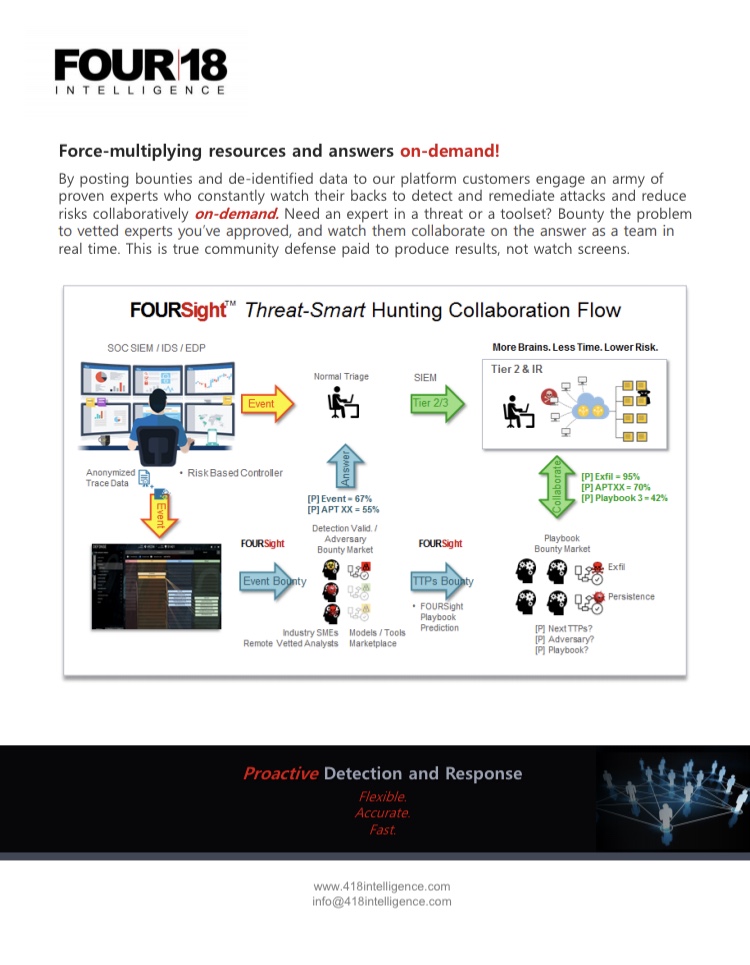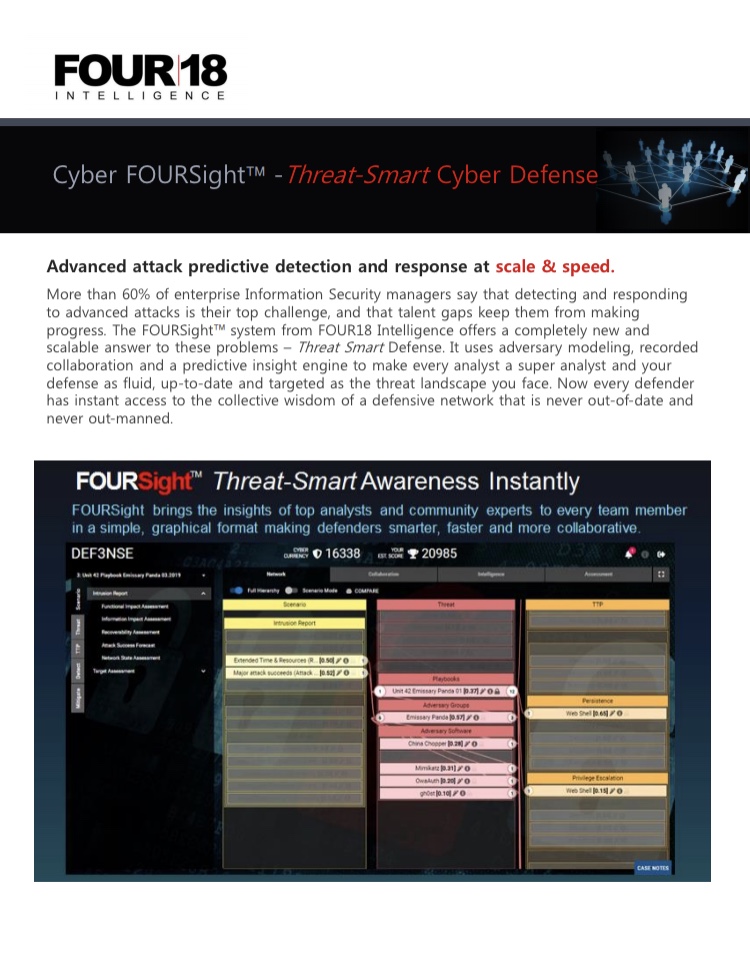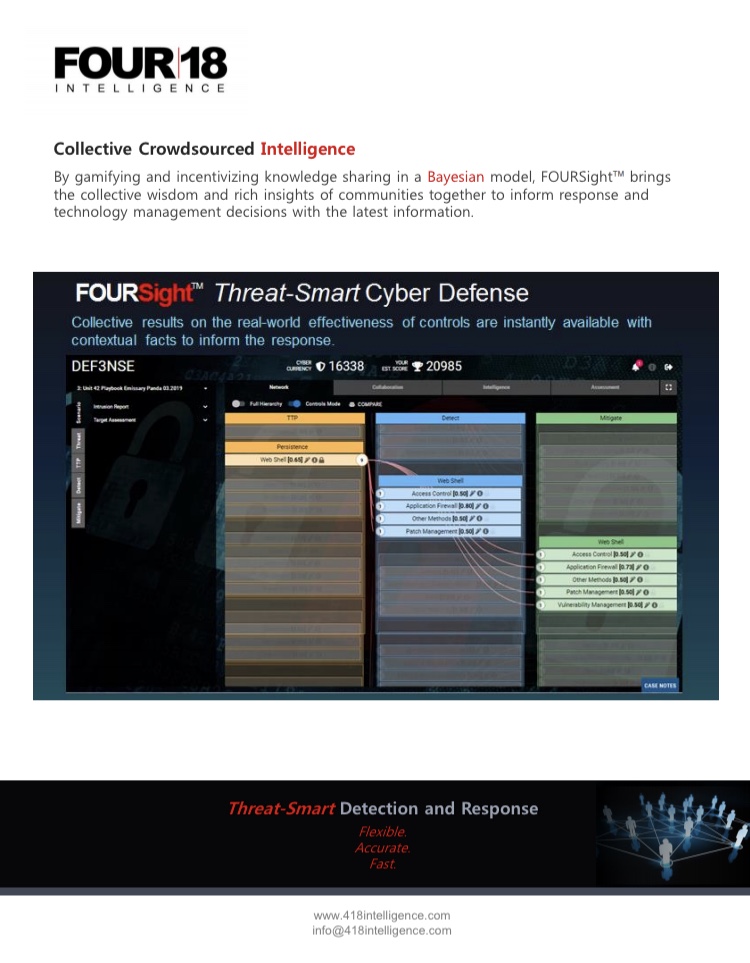 Four18 will be piloting the first demonstration in the nation of cyber
community defense in partnership with the Bayou region of Louisiana in Q1'20.
This is a DHS sponsored pilot. It is all simulation based for now. The ammo is
live, but the targets are ranges. Like in Revere's day, we use our platform to
make citizens into a cyber first response network to send the signal to professional
responders to come to the data with their smarts and tools to analyze the situation
and craft a response in real time for a piece of a bounty pool.
We are also training the people of the former coal mining region in Eastern Kentucky
to be cyber analysts and have our first cohort going through cert training now. Any
employers interested in having access to remote, certified cyber talent at 30% to 40%
lower cost than the market can learn more at https://cybersecurity.ekcep.org
Point of Contact: Mark Jaster info@418intelligence.com