About the Foundation
Our Mission
"..provide encouragement and charitable support
to those who defend freedom"
A 501 C-3 Nonprofit Corporation
What that looks like in the practical sense
has included the following:
"encouragement and charitable support"
When you are deployed, and those back home want to say thank you
we send sports equipment(Golf equipment, Softball and Baseball Equipment,
Footballs, Soccer Balls, Tennis Shoes, etc), music cd's, create an online music station and
let you pick the music that we program,
provide computer equipment
for families so they can connect with their loved ones.
When they are home...
Gift cards, entertainment such as concerts on military bases,
celebrity visits, pizza and food drops,
send individuals and families on vacation, assitance with
urgent needs on a myriad of levels.
This represents only some of what we have done. We engage based on
1) Need 2) Provision.
Continue to our other pages to find out more.
What Some Have Said...
Read it for yourself what Senior Leaders have
said about how we have helped to fulfill our mission
in the lives of those under their command...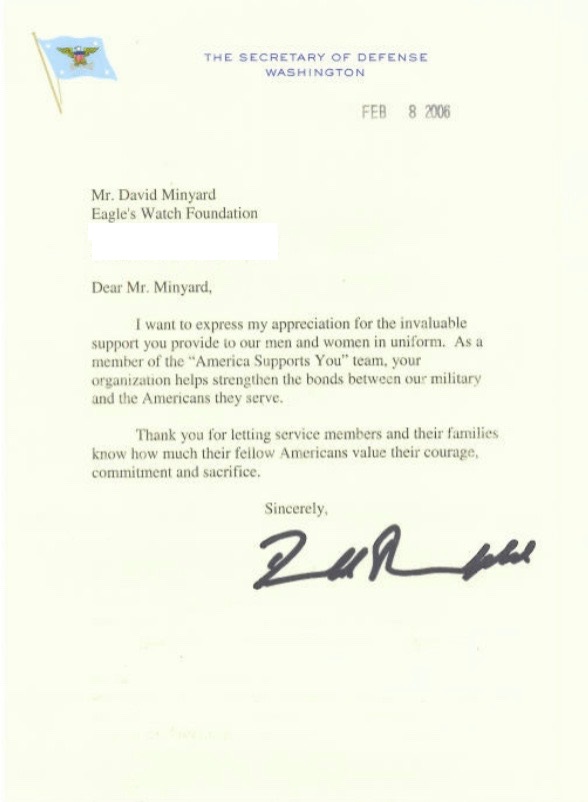 Here are a few Articles that have been written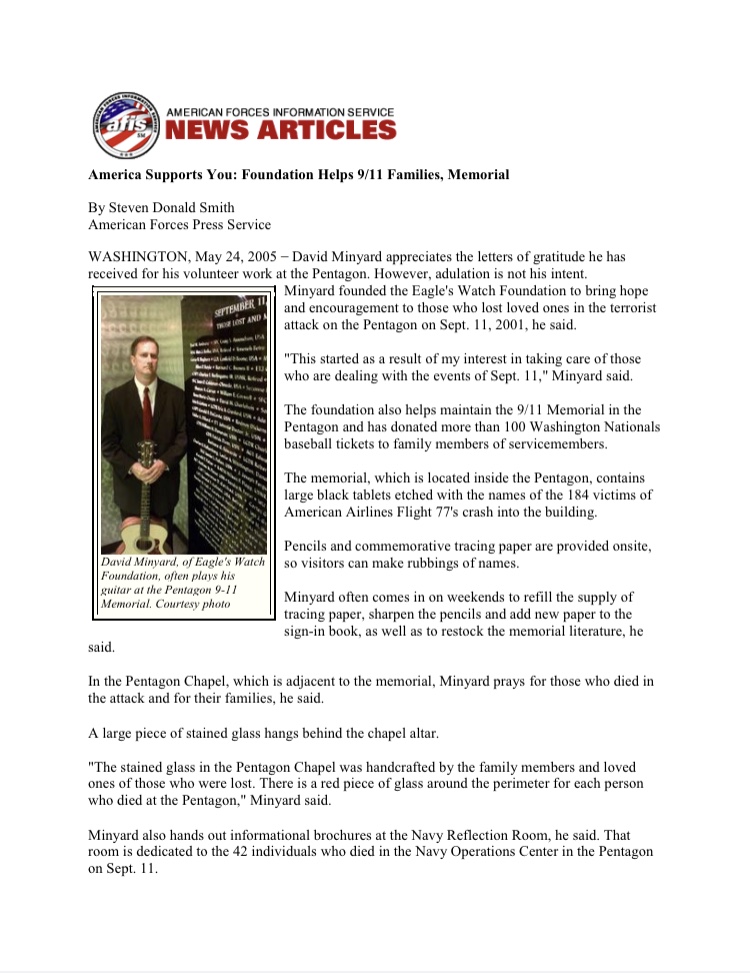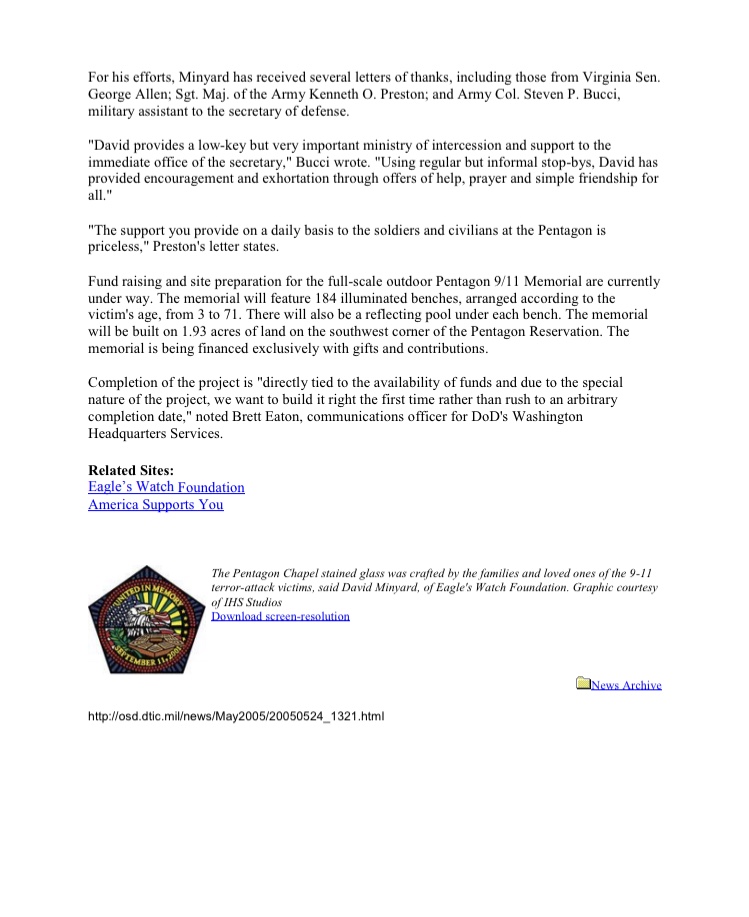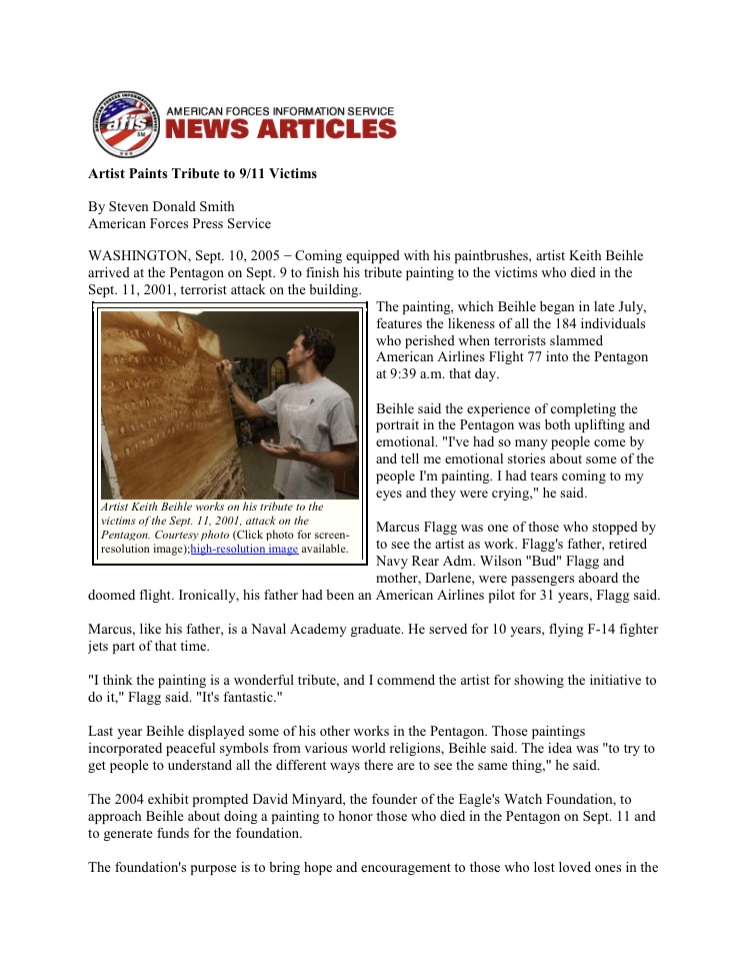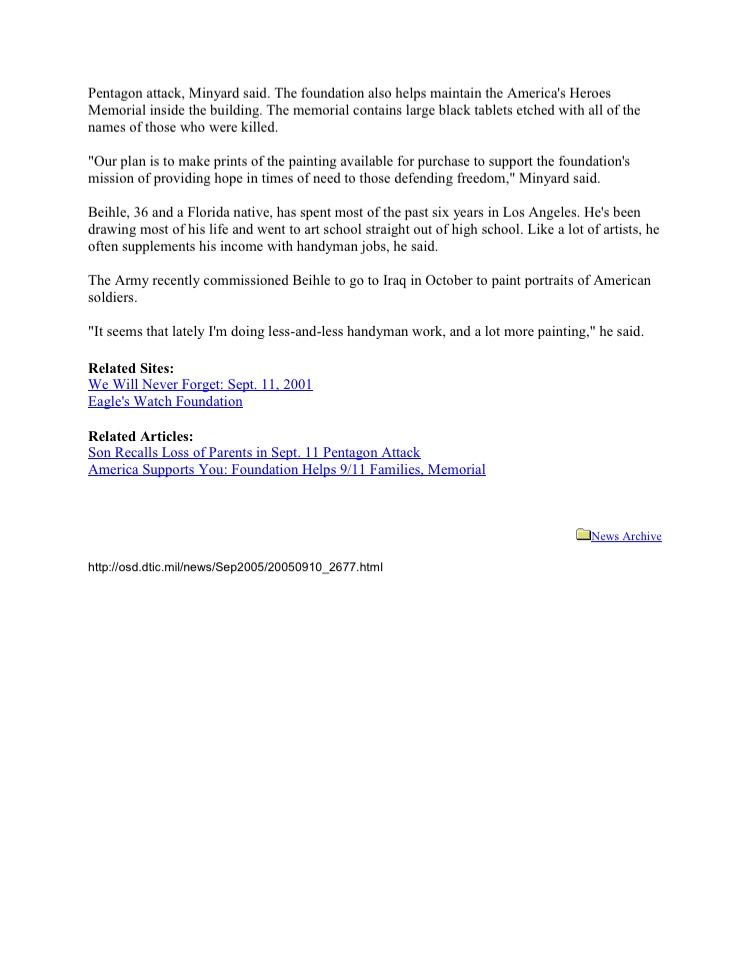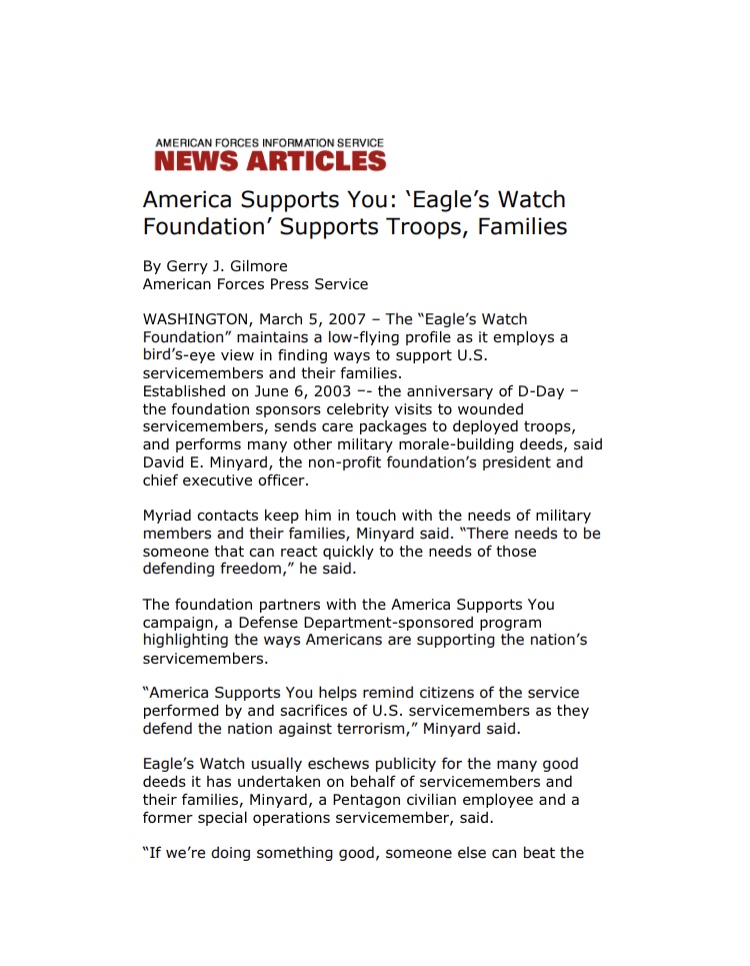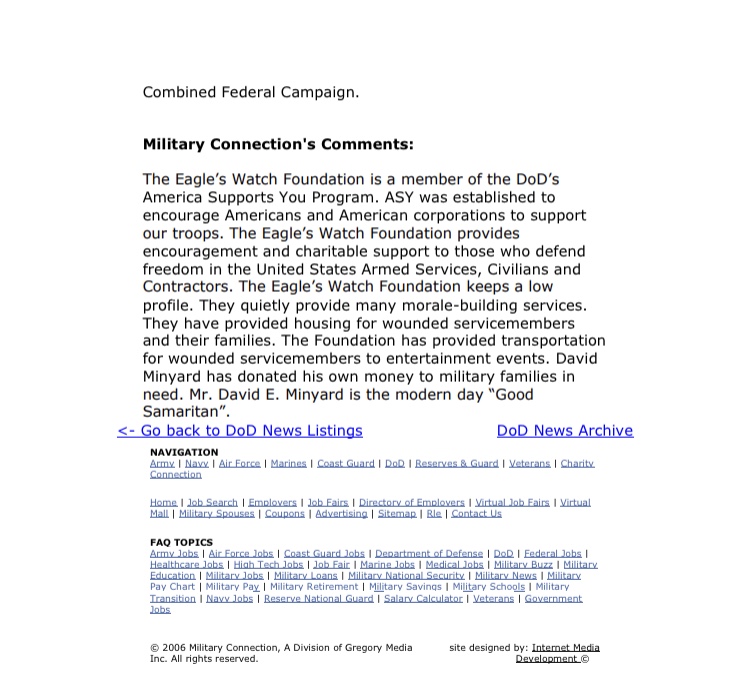 How you can help
Mail your tax deductable charitable donation to
Eagle's Watch Foundation, Inc.
200 Lawyers Road, NW #256
Vienna, VA 22180-0256
Contribute via