To all who Defend Freedom, Public Safety, our Allies
Wishing you a very Happy Thanksgiving 2021,
from Dave and all the Eagle's Watch Foundation Team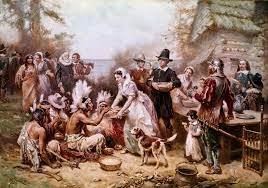 photo courtesy nytimes.com
Our name, Eagle's Watch, is derived from the importance of the Eagle to the
First Nations. May the Eagle Watch over each of you and yours
this holiday and every day.
MISSION
Providing morale and charitable support to those who defend freedom and their families.
The words from General Pete Pace (Retired), "I admire all you do, without fanfare or expectation of recognition", and again,
"Through numerous events, programs, and services, the Eagle's Watch Foundation has brought hope and encouragement to so many.
Thank you for making a difference!" .
It is a small way of saying thank you for those that ensure we have life, liberty, and can pursue happiness.
Eagle's Watch Foundation is the first and only Nonprofit to have started in the Pentagon.